There's nothing like a stunning new window to literally and metaphorically brighten your day— and we offer many types: from beautiful and distinctive casement windows to awnings, single windows, double-hung, and picture windows.
Windows, as the main point of your home's façade, do more than just let light in— the types of windows you choose defines the look of your home.
Unfortunately, the windows installed in most homes aren't standard, and you won't be able to pick up a drop-in replacement at your local Home Depot or Lowe's. Even if you find the proper size, a seamless window installation that seems like it's always been there takes a lot of work.
That's where we can help.
At Anytime Windows and Doors in North Hollywood, CA, we will assist you in installing whatever sort of window you desire in a worn, old room or throughout your complete home. Our windows are as beautiful as they are constructed to last, making the most of the light you get each day while also helping to keep noise and heat out, and our clients report years of enjoyment from their lovely and luxuriating windows.
Our windows can look amazing while also saving you money, with contemporary and classical designs as well as energy-efficient solutions for green and sustainable houses. Our windows may blend perfectly in or be the focal point of your entire home, thanks to custom fitting by the experts at Anytime Windows and Doors and a variety of window types tailored to suit any home and discerning taste. We can build and install whatever you'd like, and our many types and materials can transform any wall or room to life.
Our custom windows, designed for everyday living as a luxurious centerpiece or subtly in the background streaming light into your home, can give a dull room or home a new lease on life and will even raise the property value of your home. Furthermore, with distinctive openings, such as those found in our casement and awning window styles, you can easily bring the outside into any little space, such as a kitchen or laundry room.
Types of Windows We Offer
Our casement-style vinyl windows are an excellent choice for those looking for a more classic style of window for their home.
Casement windows open up to allow fresh air into your home. Inquire about our various grid designs, patterns, and colors!
Our awning vinyl windows are a popular design element for bringing your kitchen together! Awning-style windows can be used in any area, but they look especially good in kitchens.
Because of its vertical tilt, it produces excellent ventilation and is simple to maintain. Inquire about the grid designs, brands, and colors that are available!
Our single slide vinyl windows provide your room with a lot of space and visibility. The appearance of sliding windows can complement any space in your home.
We have a variety of brands, grid patterns, and colors to choose from.
Our single-hung vinyl replacement windows are available in a variety of designs and shapes. Single-hung windows are extremely versatile and are ideal for any living room, bedroom, or kitchen!
Airflow is best achieved by double-hung vinyl windows. The double-hung window, like the single hung, enables two areas of the window to open. Inquire about our grid designs, brands, and colors!
We provide a large selection of picture-style windows. Our picture windows are perfect for providing large regions of visibility or little framed sections in the home. Picture windows truly "frame" your environment, producing a truly attractive view. Picture windows come in a variety of brands, patterns, and colors.
The XOX-style window is one of the window types that helps to eliminate noise while also reducing heat. The thick vinyl frame helps to balance the window's structure. The XOX-style window comes in a variety of grid layouts and colors.
Our bay and bow vinyl windows are an excellent choice for those who want to make a statement with their windows. Bay windows provide excellent visibility while also adding a warm ambiance to your home.
Our garden windows are an excellent choice since they provide great visibility, and include two side sliders for airflow. The built-in windowsill allows you to keep flowers or plants in the window for maximum sunshine exposure. Garden windows are an excellent addition to any kitchen, living room, or other area.
Let's work together on your next window or door project
Anytime Windows and Doors in North Hollywood, CA understands that your home is an extension of you, so we make sure to treat it with respect. Our experienced team of professionals will work diligently with you in order to minimize the disruption that a remodel tends to bring to a home. 
We Will Compare or Beat ANY Quote!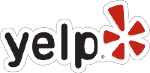 Energy-Efficient Materials We Use
Fiberglass Windows & Doors
Imperial Series™
These vinyl windows are virtually maintenance free and are designed to add beauty and functionality to your project. These windows feature a slim profile and many attractive and durable hardware features.
Galaxy Series®
Select Galaxy Series to replace old aluminum or wood windows. Manufactured in vinyl these virtually maintenance free windows and doors are designed to add beauty and functionality to your project.
GS Series™
The GS Series is our most complete, top of the line product family. Built to deliver outstanding performance and engineered to host several glass packages including triple glazing and laminated glass options.
Aluminum Series®
Excellent options that brings an elegant look and comfort to your home. With dual or triple glaze glass packages, these windows deliver outstanding thermal performance and reduces cooling and heating costs.