Our Window Installation Projects
We Will Compare or Beat ANY Quote!
Anytime Windows and Doors – Vinyl Retrofit Window Installations
We provide the best energy-efficient window and door installation  for residential and commercial properties in  Los Angeles County.
One of the most energy-efficient ways to reduce energy costs in homes and businesses is through the installation of specialized energy-efficient windows. These types of windows can help reduce energy bills by blocking out cold drafts and excessive heat from entering the space, which results in a more comfortable indoor environment.
View More of Our Gallery and Reviews on Yelp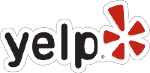 Anytime Windows and Doors – Window Installation
Our scope of work include replacing and installing energy efficient windows and doors in residential and commercial properties
WHICH WINDOW TYPE IS BEST FOR ME?
When considering window types, several factors should be taken into account:
The architectural style of the building
Energy efficiency to reduce heating and cooling costs
The desired level of natural light and ventilation
Privacy needs
Maintenance requirements and durability
Noise insulation capabilities
Budget constraints
Local building codes and regulations for compliance
Whatever your lifestyle needs, budget or personal preferences, our expert consultants will help you pinpoint window solutions you'll be thrilled with for years to come. We invite you to browse our site and explore some of the options available to you. When you're ready, 
contact us
 for a no-commitment, custom consultation.
TYPES of WINDOWS
Low-Emissivity Window
This type of window is coated with a special metallic layer that reflects heat back into the environment, while still allowing light to pass through. The Low-E windows are especially beneficial in hot climates, as they help keep the home cooler without needing to use air conditioning systems as much. In cold climates, they can help keep heat from escaping and reduce the need for heating costs.
Double or Triple-Pane Window
Another type of energy-efficient window is a double or triple-pane window. These windows are made up of multiple layers of glass that are sealed together with an airtight sealant. This helps to insulate the home by creating a barrier between the indoors and outdoors. The multiple layers of glass also help to reduce the amount of noise that enters the home from outside sources.
Energy-Star Rated Windows
Finally, energy-star-rated windows are a great way to ensure that you are getting the most out of your window installation. These windows have been tested and certified by an independent agency to meet certain energy efficiency standards. This certification ensures that the windows are effective at blocking out drafts and helping to reduce your energy bill.
POST-INSTALLATION CARE
Our commitment to your satisfaction doesn't end with installation. After your window installation is complete, our support specialists will gladly answer any questions you may have in caring for your windows and making the most of your investment. Whether you need guidance or want to schedule a service call, you can expect prompt, courteous follow-up.
View More of Our Gallery and Reviews on Yelp