Energy-Efficient Window Installation
Energy-Efficient Windows Are Eco-Friendly & Save You Money on Energy Costs 
At Anytime Windows and Doors in North Hollywood, CA we offer high-quality, energy-efficient window installation service with a quick turnaround and quality results. Additionally, we cover window replacements from damage repairs well.
Over 40% of your annual heating and cooling costs can be related to energy loss through aging, drafty windows for most residences. We propose replacing your windows with Energy Star certified replacement windows if your heating expenditures are higher than usual.
We will install replacement energy-efficient windows that are Energy Star certified
Each Energy Star certified window saves nearly twice as much energy as a standard replacement window. Regardless of the season, you'll save money on electricity!
Replacement windows, regardless of design, are a substantial investment, and you want to make sure you're receiving the most energy-efficient windows available. When you choose Anytime Windows and Doors in North Hollywood, CA for replacement windows, you can rest assured that you'll be getting top-of-the-line energy-saving windows.
To maximize your energy savings, each of our replacement windows is manufactured with top energy efficiency features. We provide double and triple pane windows, which are the most energy-efficient on the market. A Low-E coating is applied to each windowpane to keep harmful UV rays from heating up your home.
Let's work together on your next window or door project
Anytime Windows and Doors in North Hollywood, CA understands that your home is an extension of you, so we make sure to treat it with respect. Our experienced team of professionals will work diligently with you in order to minimize the disruption that a remodel tends to bring to a home.

We Will Compare or Beat ANY Quote!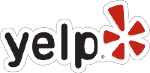 Energy-Efficient Materials We Use
Fiberglass Windows & Doors
Imperial Series™
These vinyl windows are virtually maintenance free and are designed to add beauty and functionality to your project. These windows feature a slim profile and many attractive and durable hardware features.
Galaxy Series®
Select Galaxy Series to replace old aluminum or wood windows. Manufactured in vinyl these virtually maintenance free windows and doors are designed to add beauty and functionality to your project.
GS Series™
The GS Series is our most complete, top of the line product family. Built to deliver outstanding performance and engineered to host several glass packages including triple glazing and laminated glass options.
Aluminum Series®
Excellent options that brings an elegant look and comfort to your home. With dual or triple glaze glass packages, these windows deliver outstanding thermal performance and reduces cooling and heating costs.