Energy-Efficient Door Installation
Energy-Efficient Doors Are Eco-Friendly & Save You Money on Energy Costs
At Anytime Windows and Doors in North Hollywood, CA we offer high-quality, energy-efficient window installations and replacements.
The energy efficiency of a new or replacement front entry door is a major consideration for most homeowners. The design and construction of energy-efficient front doors entail a lot of work. Ensure you have the maximum front door insulation available to balance curb appeal and energy efficiency.
If your entry door is subjected to continual, scorching summer sun or ferocious winter gales, insulating properties become more important than whether or not the door will be better protected from the elements. In order to make your home pleasant year-round, an entry door that is exposed to more harsh weather from Mother Nature will need to be able to resist more extreme temperatures.
Fiberglass Windows and Doors
Fiberglass entry doors are designed to be both durable and low-maintenance. Fiberglass doors can be tinted to look like wood entry doors and are more resistant to dents. Many people have steel entry doors in their homes. Their surface may be painted to liven up the look of your home, and they are simple to keep clean.
We provide a variety of doors (excluding Garage Doors and Closet Doors):
Energy-Efficient Front Door Installation
Energy-Efficient Exterior Door Installation
Energy-Efficient Interior Door Installation
Let's work together on your next window or door project
Anytime Windows and Doors in North Hollywood, CA understands that your home is an extension of you, so we make sure to treat it with respect. Our experienced team of professionals will work diligently with you in order to minimize the disruption that a remodel tends to bring to a home. 
We Will Compare or Beat ANY Quote!
Energy-Efficient Exterior Door Installation and Replacement
Energy-Efficient Exterior Doors
Perfect exterior doors are secure, beautiful, energy efficient and weather resistant.
Energy-Efficient Patio Sliding Doors
Patio sliding doors have at least two sliding panels with 1 or more operable sashes.
Energy-Efficient French Swing Doors
French swing doors feature 1 or more panels that swing outward or inward and from the left or right.
Energy-Efficient Bi-Folding Doors
Multiple folding doors feature two or more folding panels in a variety of operable/fixed panel combinations.
Energy-Efficient Multi-Sliding Doors
Multi-sliding doors feature multiple sliding panels and pocket option is also available.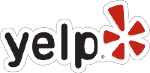 Energy-Efficient Materials We Use
Fiberglass Windows & Doors
Imperial Series™
These vinyl windows are virtually maintenance free and are designed to add beauty and functionality to your project. These windows feature a slim profile and many attractive and durable hardware features.
Galaxy Series®
Select Galaxy Series to replace old aluminum or wood windows. Manufactured in vinyl these virtually maintenance free windows and doors are designed to add beauty and functionality to your project.
GS Series™
The GS Series is our most complete, top of the line product family. Built to deliver outstanding performance and engineered to host several glass packages including triple glazing and laminated glass options.
Aluminum Series®
Excellent options that brings an elegant look and comfort to your home. With dual or triple glaze glass packages, these windows deliver outstanding thermal performance and reduces cooling and heating costs.