Service In 5-Step Process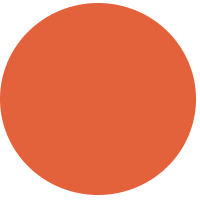 Anytime Windows and Doors did an excellent job replacing our old front and sliding patio doors.
Working with Neal was a pleasure from order to completion. We will definitely be calling them when it comes time to replace our windows. Well done!
~Nick V.
Anytime Windows and Doors is a skilled, professional company!!
If you need a window or sliding door I highly recommend them!!! Neal L came and gave me a detailed estimate to replace a window with a sliding door. He also clearly explained the entire process. When I approved the estimate they ordered all the parts and scheduled the install. Then Neal continued to contact me and let me know the status. The fantastic part is that they removed the window and completed the installation of the sliding door in ONE DAY!!!! Yes it was all done in a day!!!
The door is fantastic and the quality is incredible!!!
~Kim K.
Anytime Windows and Doors knocked it out of the park again!
They installed a new sliding glass patio door that is just gorgeous. It slides back and forth effortlessly and looks beautiful. It only took about three hours or so for them to install the door (prior visit was when we chose the door and got the estimate etc). They were courteous and masked. Neil, the project manager, was courteous and knowledgeable – and even more awesome was that the project got done a week earlier than promised. So, on time. On budget. Great job!
~Christian H.
I'm very pleased with the end results.
I took a chance on this company to have my old sliding doors replaced after having read amazing reviews here. And boy did Yigal and company not disappoint! Yigal came and was extremely professional and friendly and went over the estimate to get the job done. And after three weeks, I can finally post their amazing work here. On top of that, Yigal was even able to get the job done a day ahead of schedule. I highly recommend this company and make sure to ask for Yigal!
~JP L.
I'll be calling them for future door/window needs we have!
We hired Anytime Windows and Doors to replace an existing exterior door. A friendly team member, Yigal, promptly answered any questions I had and came soon after to get the measurements for the door. I had his number and could text him anytime with questions or concerns which is very important to me. I ordered the door myself and let them know of my delivery date. It was very easy to schedule the installation. The installer was professional and masked and installed the door perfectly. I had no idea how much work it takes to install a door into an existing frame, I am so glad I hired specialists. Thank you Yigal and your team for a wonderful job!
An honest, affordable and professional company, and that's what I got.
Building a house is a stressful process. This year I have learned to appreciate vendors that stand behind their word. All contractors promise A and in the end, you get something different. That was not the case with Anytime windows and doors; they were not the cheapest but very affordable; they did not promise to finish the job in two days, they gave me the correct time it will take them to Manufacturer and install the windows and doors, at the end of the day that's what I wanted,
Thank you, Ben; it was a pleasure working with you.
~Roey B.
We love the final result and this will be our go-to place for anything windows and doors related in the future!
We had a fantastic experience working with Neal and his team to install a patio door into an existing wall. From the very beginning of the process, Neal was incredibly attentive and responsive to our questions, telling us what our different options were and guiding us through how to prepare for door installation. He was also honest and upfront about which services we needed and didn't need.
~ZS.
I highly recommend them, look no further!
The absolute most professional customer service I have ever received from Ben who handled everything from start to finish. Jose, the installer, was so easy to work with too and he changed the whole look of the exterior by his expert door installation. Thank you Ben and Jose!!
~Suzsanna P.
I cannot recommend them highly enough. Thank you!
Anytime Windows and Doors replaced 2 windows and 2 sliding doors for us. Their service was top notch from start to finish, communication was excellent and all safety protocols were very thorough.
It was a pleasure to work with Ben and George and their team of installers, Eric and Jose.
~Torre R.
The windows are great!
I needed to update the windows and sliding doors in my unit. I was referred to Ben over at Anytime Windows and Doors by a neighbor. He came, gave me a fair price, and the windows are great!
~Alden W.
The windows look great and the installation team was professional.
I had new windows installed all over my house. Neal made the process very easy. I will use Neal again for future projects at my home. He is a lot better to work with than other contractors I have used in the past.
Thank you Anytime Windows and Doors !!!
~Elinor A.

Founded in
2016
We'll Install Brand New, Energy-Efficient Windows and Doors
Anytime Windows and Doors in North Hollywood, CA understands that your home is an extension of you, so we make sure to treat it with respect. Our experienced team of professionals will work diligently with you in order to minimize the disruption that a remodel tends to bring to a home.
Anytime Windows and Doors offers energy-efficient window and door replacement and installation services, in addition to assistance and guidance in choosing from different kinds of windows and interior/exterior doors.
All our projects are done by our in-house professional installers and not by sub-contractors.
We Are Professionals
We strive to provide remarkable customer service and outstanding products that surpass industry standards. We install beautiful, functional, and energy-efficient windows and doors that guarantee satisfaction.
We Are Trusted
Trust Anytime Windows and Doors in North Hollywood, CA for your next renovation project. Because we have perfected our products in design and engineering, our clients only have great things to say about us.
We Are Experts
With continued innovation and a commitment to excellence, we are at the forefront of product development and design— carrying a full product line of windows and doors that are sure to meet all your renovation needs. 
Hollywood Window & Door Services We Offer
We Offer All Window & Door Installation Services— Whether or Not You Buy Them From Us 
Energy-Efficient Window Installation
We're known for our high-quality, Energy Star-certified replacement windows that are made of vinyl and have insulated frames and glass to prevent heat or air from escaping your home. You'll save money on your energy bills while your home remains a comfortable temperature no matter the season.
Energy-Efficient Door Installation
Choosing the right Energy Star-certified new or replacement door or windows can do wonders for your home. Whether you are building a new home or boosting your curtail appeal with some long-awaited home improvement projects, deciding between new or replacement windows and doors is an important step in making your home as comfortable and efficient as possible.
Making homeowners happy all over California